Out of all of the parts that I need for my vehicle, these are the Top 10 most in-demand pieces. Just because a part is expensive doesn't necessarily mean that its on this list. An item makes it on here because either they are a direct replacement for a failing critical piece currently on the car, or they greatly benefit the car's performance, drivability and reliability/longevity. If you're feeling generous and want to help me out with an upgrade that will immediately be installed and appreciated, feel free to pick and chose anything off this list for me, they're nearly all as important as the next one. Of course, you could always just peruse the list if you just curious what the major mods that I'm looking for are.
Alternatively, if you'd like to get me something to help me out, but these items are a little bit out of your range, there's also the "Cheap Things" page where you can find items that are under $100, (and many things are below even $25). Click here or go to "CHEAP THINGS" from the nav bar up top.
Speaking of perusing, if you just want to see the complete list of everything that I need for my car and want to pick and chose something from there, then click here or go to "Complete Parts List" from the nav bar at the top.
PLEASE NOTE: As this page is in the midst of an update as I'm trying to make it easier for folks that want to purchase something for me from this list, it's a bit of a mess. I realize that buying a Transmission or a part that requires a lot of data to be sent back and forth from the purchaser to the vendor can be tricky, if not fustrating, for someone else to order. Thus, check back soon for an updated version of this page that's easier to work off of! :)
1.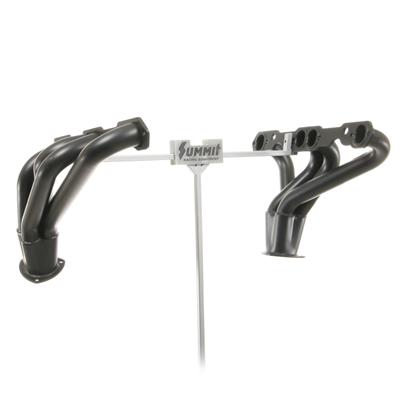 Part Number:

2460-3HKR
Part Description:
From Hooker Headers: These Hooker Competition Darkside ceramic coated headers feature an exclusive proprietary black ceramic coating that offers a more refined texture and better appearance. They are manufactured from durable 16-gauge steel and have 5/16 in. thick flanges that are heavy enough to maintain header integrity, yet pliable enough to seal each exhaust port. The Hooker Competition Darkside ceramic coated headers provide improved thermal resistance up to 1,700 degrees F, limiting heat migration through the header and reducing underhood temperatures.
Price:

$346.11
Reason For Purchase:
The car is long overdue for a much-needed exhaust system rebuild. Originally I wanted to go with the Full-Length Super Comp headers, but as the car already sits low and I'll be having a custom exhaust system designed to give me true-dual exhaust, and the car will be lowering-capable via AirRide, I just don't think I'm going to have the ground clearance for them. Thus, these new Darksides "Shorty" headers are my next best bet. So, for what my situation is going to be, to get me maximum power from my exhaust these headers are the way to go.
2.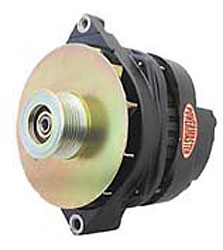 Part Number:

57806
Part Description:
From Jegs.com: Alternator; 200 Amp; Black; CS144 Small Case.
Price:

$381.99
Reason For Purchase:
My existing stock 60 Amp Altenator just won't cut it once I start swapping out many of the parts that are in the car now from mechanical to electrical components, not to meantion the "light show and laser package" that I'll be putting into the vehicle.
3.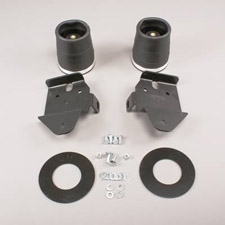 Part Number:

ARR22400
Part Description:
From SummitRacing.com: Improve your handling and your ride. The CoolRide systems have the greatest application coverage and versatility of all of Air Ride's systems. They will raise and lower the vehicle, improve the handling, and offer a terrific ride. On a front system, the shock is usually relocated to the outboard side of the lower control arm. A weld-on bracket mounts the top of the shock to the frame rail. On a rear system, the air spring and shock absorber will normally go in the stock locations. These CoolRide systems consist of an air spring, a shock absorber, and all of the necessary mounting bracketry and hardware.
Price:

$400.00
Reason For Purchase:
I think the paragraph above pretty much says it all! :) I'll need the other AirRide components as well for this to work, and the new front system isn't due out until Spring 2010, so this one is (sadly), less of a rush right now.
4.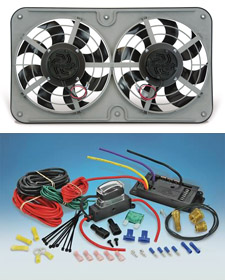 Part Number:

480
Part Description:
From SummitRacing.com: Maximize your airflow with one of Flex-a-lite's Dual X-Treme S-Blade electric fans. Contained within the 4 in. deep gray nylon assemblies are high-output motors and aggressively pitched, glass-reinforced nylon 8 in. S-blade fans that pull 20 percent more air than straight-bladed fans. The 26 1/4 in. wide x 15 1/2 in. high dual fans move 3,000 cfm. Includes Flex-a-lite's Variable Speed Control with threaded temp sensor to obtain greater control over your engine's temperature. The variable speed controllers attach on or near the electric fan, sensing coolant temperature via a radiator probe or temperature sending unit. They set fan speed from 60 to 100 percent, depending on the built-in thermostat's setting. The thermostats have a range of 160-220 degrees F. The variable speed controllers allow greater control over engine temperature, which helps to reduce charging spikes and current load on the charging system. They allow a maximum load of 30 amps, and keep the fans running for 30 seconds after your vehicle is turned off.
Price:

$449.95
Reason For Purchase:
For starters, this includes the VSC system that sells for $150 seperately, so it's a good bundle deal. Secondly, my vehicle still has the large mechanical pulley-driven stock fan, so it's robbing what little horsepower that I have left in my stock engine. Lastly, I do notice that the car can run a little hotter more often than not, so I don't see this hurting the issue. Due to this fans amp draw though, I believe it'd be safer to upgrade my car's altenator before installing this piece, so if you still see that as a needed piece on this list, grab that over this first!
5.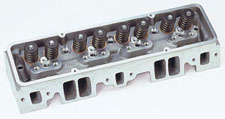 Part Number:

11971143P
Part Description:
From SummitRacing.com: Performance heads at an affordable price. Race-proven features and affordable pricing make these Dart Pro 1 355-T6 aluminum cylinder heads one of the biggest values in racing. Available as bare castings or fully assembled, the fully assembled heads include stainless steel valves, valve springs, retainers, locks, seals, studs, and guideplates. They come with your choice of angled or straight plug locations, and accept all early and late model accessory brackets.
Price:

$1,085.00 each
(2 required)
Reason For Purchase:
These are the heads that I need for my engine upgrade, but they are sold individually, and to install, I need two units. So the total price for the set is $2170.00. Of course, if you can only afford to buy me one, I won't complain. ;) Jegs.com has a huge sale on these, (down from Summit's $1300), so click the links to hit up Jegs!
6.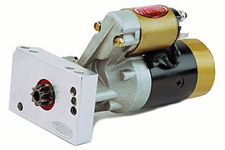 Part Number:

9004
Part Description:
From SummitRacing.com: Light on weight, but not short on power. With their gear-reduction drives, heavy-duty PowerMaster Mastertorque starters really crank out the power with 180 ft.-lbs. of torque. So they can handle engines with compression ratios as high as 12.0:1. If your stock starter clears your oil pan, they will, too. Some will also clear kicked-out pans. These starters can be mounted in multiple orientations, and some will work inverted, with the solenoid down. Black powdercoated.
Price:

$199.95
Reason For Purchase:
My starter has had a couple of bad spins since I got the car a few years back, so this may end up being more of an important part to replace to keep the car going then just as an upgrade. Either way with a engine upgrade in the future, I'll need the extra power that this starter can provide over my original one.
7.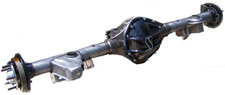 Part Number:

PRSF05
Part Description:
From StrangeEngineering.net: This is the best you can get for a 1982-2002 Pontiac Trans Am. Buy it now!
Price:

$2349.00
Reason For Purchase:
My existing rear-end is getting long in the tooth, and it'll be required for my future engine upgrade and near-future PST Crital Link driveshaft. This might still be orderable from a local place called T Byrne Motorsports, but you'll need to check at the time of purchase by calling them. Their shop is in Westport Mass, and I can pick it up from there to save shipping and drive it over to my dads. if not, hit the top link and order it directly from Strange.